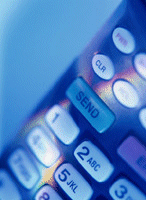 RSL COM's European cellular unit (formerly Motorola Telco) achieved more than originally planned when it modernized a crucial billing system. With Netron's Distributed Systems Solution, RSL COM's U.K.-based unit saw possibililties beyond an update: the chance for an open, scalable, enterprise solution that would exploit new technologies and deliver the superior customer service needed to maintain market leadership in an increasingly competitive industry.

Netron enabled RSL COM to gain a competitive advantage by re-architecting a crucial legacy system. RSL COM, in turn, created a state-of-the-art, customer care and billing system flexible enough to handle the business challenges of the future while meeting the immediate need for improved customer service.

Because RSL COM chose Netron's approach as the best way to build multi-tier client/server systems for the Web, developers were able to reuse much of the business rules that were already in their legacy sytems. The bottom line—proven results were delivered faster.

And by choosing a distributed Java/Cobol architecture, RSL COM significantly enhanced customer service by providing a Web-enabled GUI front-end that gives the Telco Call Centre all the information required to respond quickly to customer calls.

The system in question: RSL COM's airtime billing system, a critical information system processing hundreds of thousands of invoices and requests per month for customers in the U.K. and Germany.
Critical system becomes customer service front line

Service-driven businesses know that providing excellent customer care requires powerful systems. RSL COM envisioned a system that would provide faster, more accurate service to customers and capture feedback that could be used to further improve services—integral pieces of any organization's plan to continually enhance the customer experience. Finding the right technology on which to build this system was crucial.

"As a service organization, our revenue comes through billing our customers so that has to be very, very slick," says Abe McIntosh, RSL COM's European Telco MIS manager. "Any delays or problems in our invoicing and billing cycle directly affect cash flow."
Tempted by the benefits of Java and Extranet

"Java was a key driving force—a key part of the initial discussions with Netron," explains McIntosh. "We knew Java was the way forward, both in terms of in-house delivery as well as delivery of information to our dealers through our Extranet."

Netron was originally evaluated as an answer to an urgent need to bring the RSL COM billing system up to date. According to McIntosh, modularization, flexibility, and reuse were the key words.

After reviewing about 10 products, Netron's solution came out on top. So did the decision to adopt a Java-Cobol client/server strategy using RSL COM's Extranet as the interchange medium. "Netron had the tools in terms of a framework for getting into Java on the client side and we're extremely happy with the results," says McIntosh.

The solution gives organizations like RSL COM a low-risk opportunity to gain a competitive and economic advantage by capitalizing on emerging technologies (like the Internet) and finding new ways to reach customers. With Netron's experts leading the way, developers use Netron Frameworks™ to build the foundation for flexible multi-tier client/server or Web-enabled systems. Using an architecture approach that reuses as much of the existing system as possible, the approach delivers results faster and preserves the performance, security, and reliability of existing systems.

Initially, Netron's system architects used Netron Fusion™, an advanced component-based development environment, to demonstrate the feasibility of the framework approach. RSL COM then embarked on the second and third phases of the project to re-engineer the 140 online and roughly 500 batch programs that formed the system. A team that grew to 24 people was formed to re-architect the system.

Because of the fast pace of change in the telco business, many significant enhancements needed to be made to the current system. The flexibility of Netron's solution proved itself even before the new system was implemented, since these changes also had to be made to the new system while it was still under construction.

\Perhaps the best benefit: the system demonstrated that the reuse level achieved with the re-architected programs was about 85%, which undoubtedly will positively impact future development.